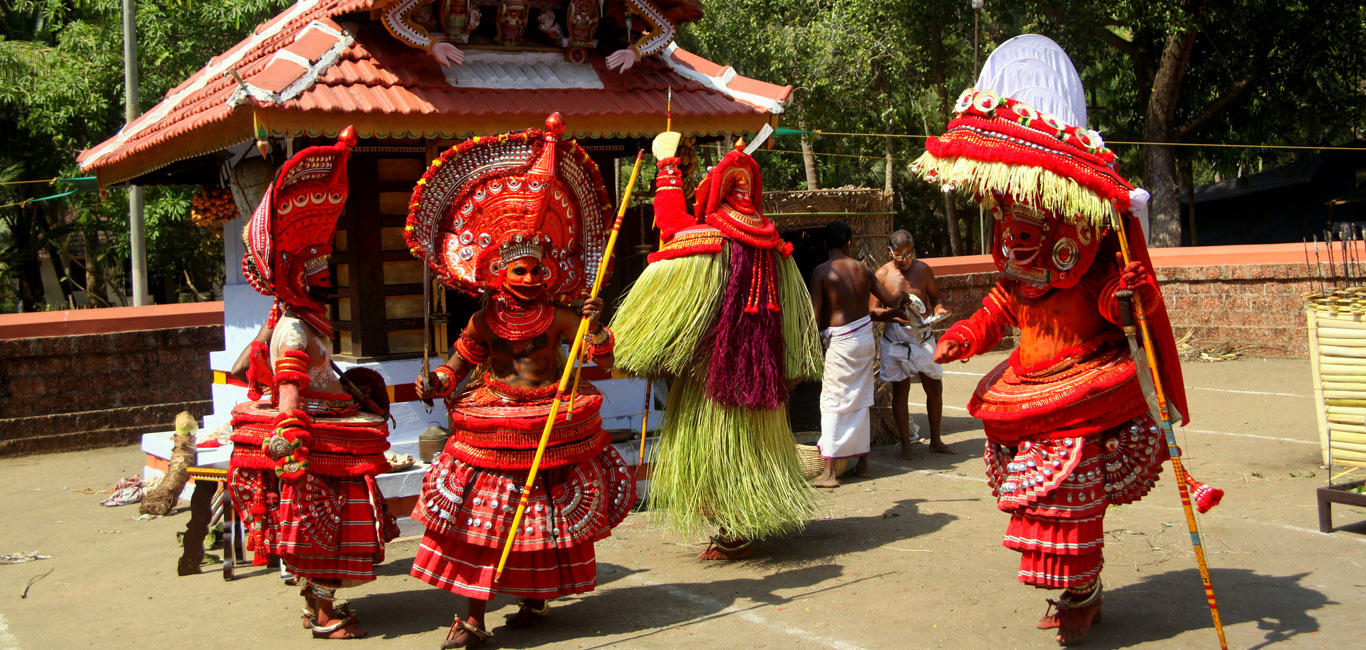 Theyyam
Theyyam is a ritual dance popular in north Kerala . Theyyam is a sacred ritual that is performed to worship the Hindu Goddess 'Kali'. Theyyam performance includes a mix of dance and mime over music with depiction of ancient folk tales that enshrine the rudiments of tribal culture. It is a way of reciting stories of the Gods and celestial spirits from Kerala. Theyyam is based on the belief that immortal spirits enter into mortal bodies to perform a ritual dance in front of the shrines for the well-being of the society and the family
Of the over 400 Theyyams performed, the most spectacular ones are those of Raktha Chamundi, Kari Chamundi, Muchilottu Bhagavathi, Wayanadu Kulaven, Gulikan and Pottan. These are performed in front of shrines, sans stage or curtains, by persons belonging to the Vannan, Malayan and other related castes. At the Parassinikadavu Sri Muthappan Temple in Kannur, Theyyam is preformed on all days.
© 2017 Kerala Calling You. All rights reserved .