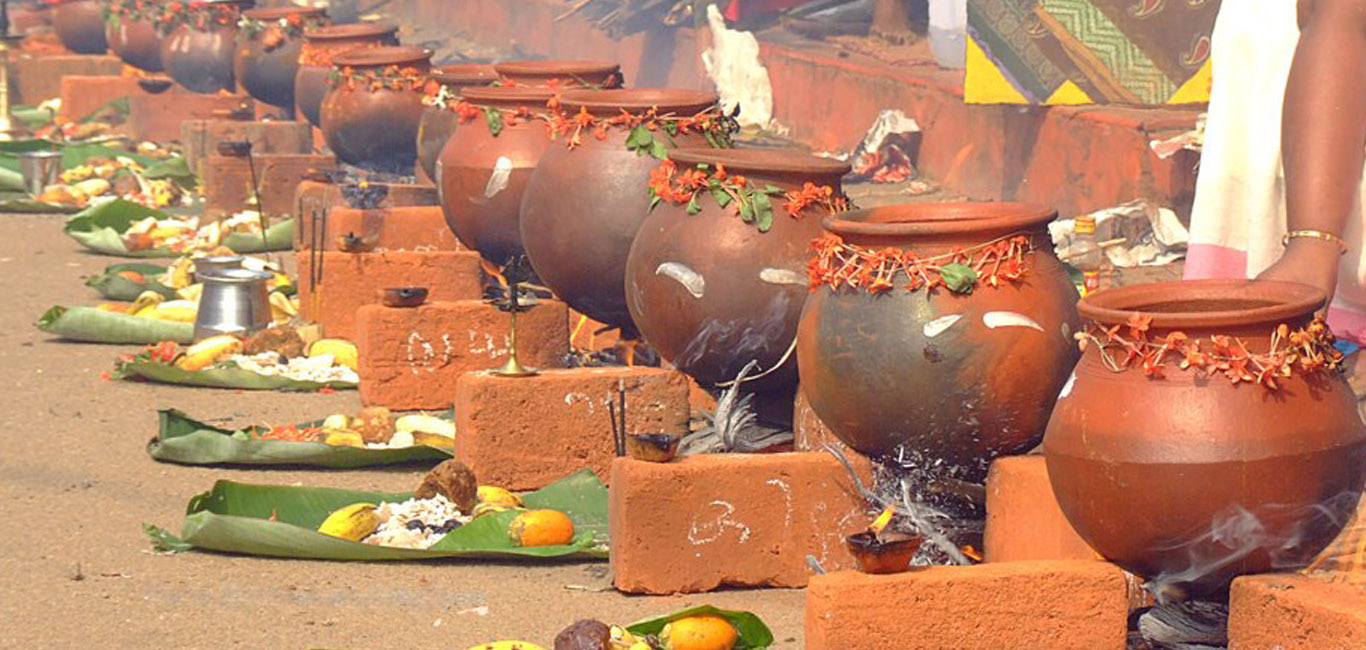 Pongala
Pongala, is a unique ritual performed by women in Bhagavathy temples in Kerala.
It is an offering of a sweet dish consisting of rice porridge, sweet brown molasses, coconut gratings, nuts and raisins. Devotees offer pongala to appease the presiding deity of the temple - the Goddess . The most famous and important among Pongala festival happens at the Attukal Bhagavathy Temple at Thiruvananthapuram. The festival entered the Guinness records for being the largest single gathering of women for a religious activity.
Pongala also takes palce in Chakkulathukavu Devi temple near Thiruvalla in kerala. The chief priest of the temple lights the main hearth from a lamp inside the sanctum sanctorum. This fire is exchanged from one over to another.
© 2017 Kerala Calling You. All rights reserved .